Bed Access
Box Side Step
Use the step for easier access to the vehicle bed.
Note:   Close the step before driving.
Note:   Do not exceed 227 kg on the step.This includes you plus cargo.
Note:   Do not use the step to lift the vehicle. Only use proper jacking points.
Note:   The step may operate more slowly in cool temperatures.
Note:   The step mechanism may trap debris such as mud, dirt, snow, ice and salt.This may prevent the step from deploying automatically when you press the button.If this happens, make sure that you press the button down and carefully pull out the step manually.Wash off the debris with a high-pressure sprayer and stow the step.
Deploying the Step
 Push down on the button with your foot. The step automatically extends from the stowed position.
Stowing the Step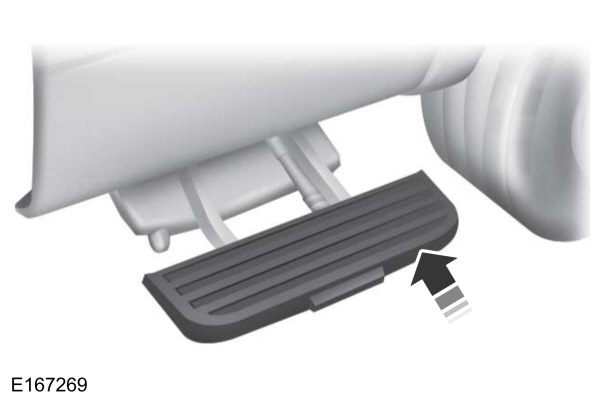 Push the step under your vehicle with your foot until it fully latches. Do not push on the button while stowing the step.
Download Manual