Center Console
Stow items in the cup holder carefully as items may become loose during hard braking, acceleration or crashes, including hot drinks which may spill.
In vehicles with a 40-20-40 split-bench seat, the cup holders are inside of the folding console.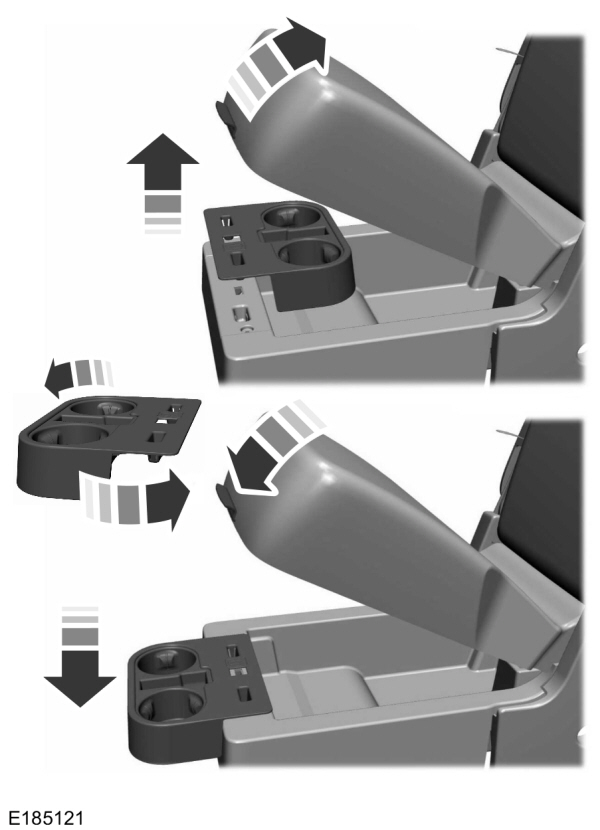 To use the cup holders:
Lift the console lid up to open.
Lift the cup holders up and rotate them outward.
Close the console.
Vehicles with a console-mounted shifter feature cup holders molded into the console.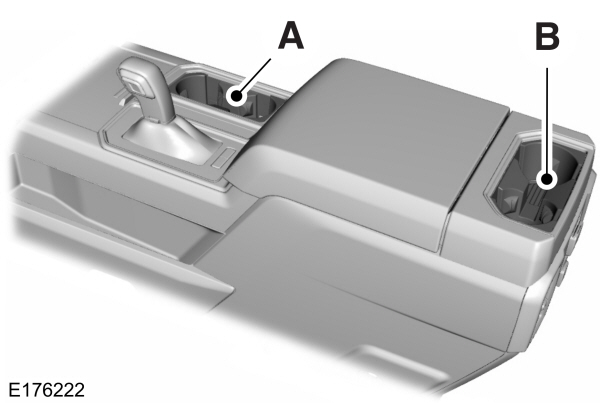 AFront cup holders.
BRear cup holders.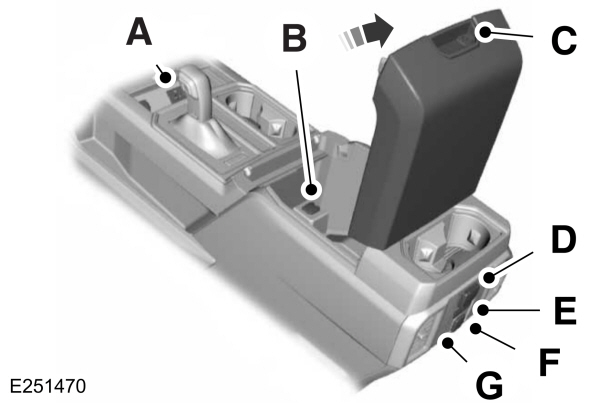 AUSB ports or audio input jack.
BAuxiliary power point.
CLocking storage compartment with hanging file folder supports and room for a laptop computer.
DAC power point.
EHeated rear seats.
FAuxiliary power point.
GUSB port.

Download Manual