Rear Seat Armrest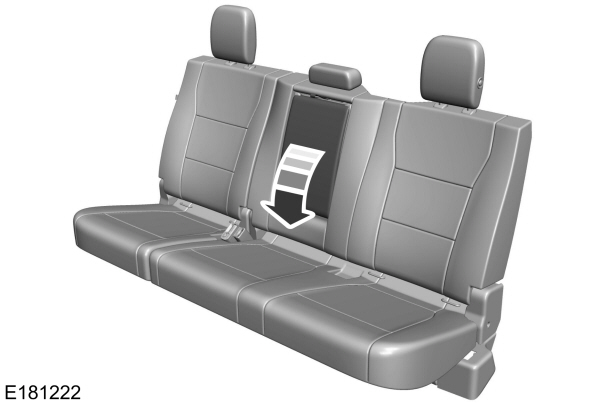 Pull the strap located on the center seatback to access the armrest and cupholders.
The cupholders are located inside the rear seat armrest.
To open the cupholders:
Push in gently on the center of the plastic panel at the front edge of the armrest. The cupholders will partially open.
Pull the cupholder fully open before using.
Download Manual